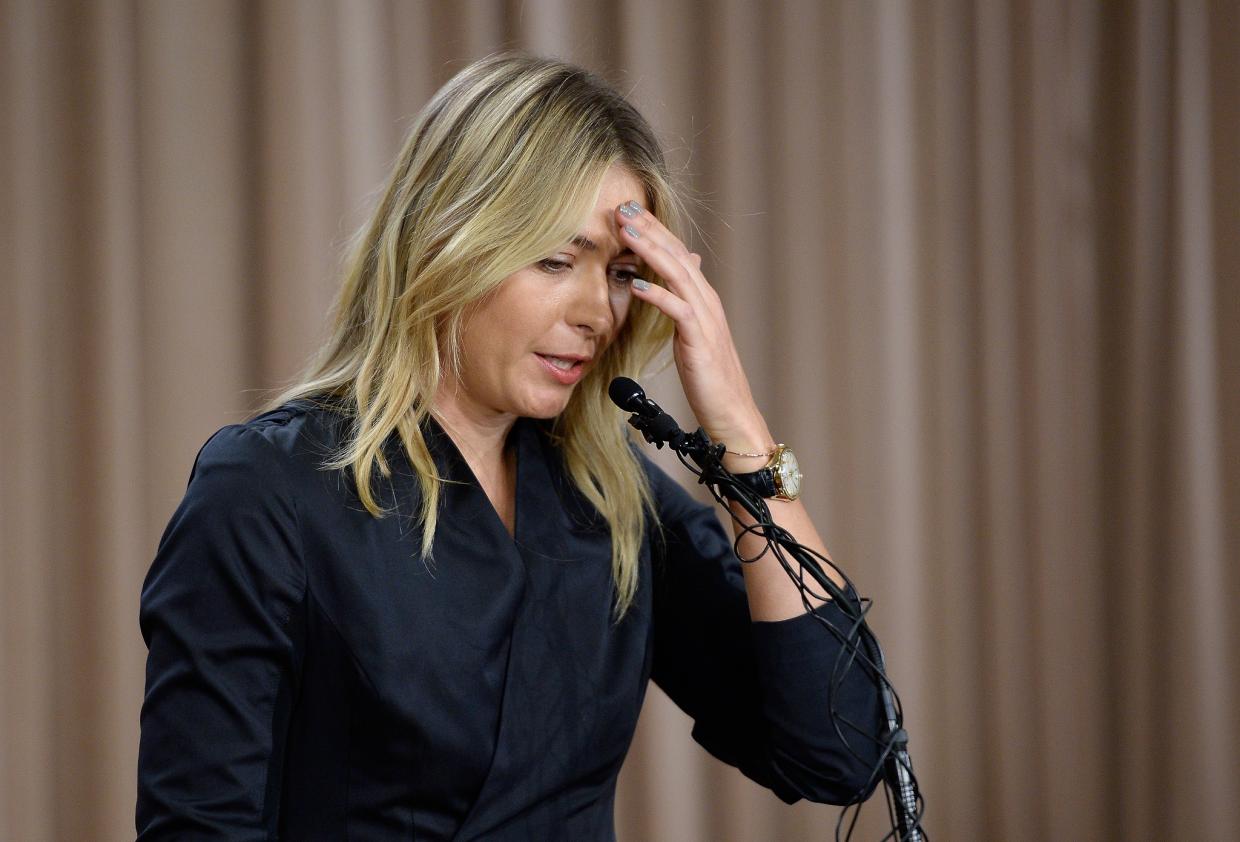 If we were to pose the question "How fast can we fall?" to students in high school, their instinctive answer may well be "g, the gravitational constant," the gravitational attraction of the Earth.
But if we were to ask that of Maria Sharapova, the world tennis champion who just admitted to failing a drug test, the speed of the fall was just a matter of hours. Sharapova had tested positive for meldonium, a drug used to treat chest pain and heart attacks, among other conditions.  It was added to the World Anti-Doping Agency's banned list of drugs on 1st January 2016.
It was a courageous, public admission.  And a courageous admission of responsibility with a recognition of the consequences. We must admire her for her courage in being upfront about the event. 
Prior to her admission, Sharapova was a favourite among big name sponsors for advertising endorsements, which helped make her the wealthiest of athletes.  Three of them – Nike, TAG Heuer and Porsche – very quickly withdrew or suspended their sponsorships.
This is a story about honour and branding.  We can strive for much of our lives to painstakingly build our personal or corporate brands.  But one mistake, which may well be unintentional or unthinking, can undo everything.  And the undoing may not be just for a time, but for a lifetime.
We all need to strive for Honour as our brand, and be very conscious and deliberate about not doing anything which will damage the brand.
WIN WITH HONOUR.  Be known to be trustworthy and honourable.
Photo credit:
http://static.independent.co.uk/s3fs-public/styles/article_large/public/thumbnails/image/2016/03/07/21/Maria-Sharapova4.jpg