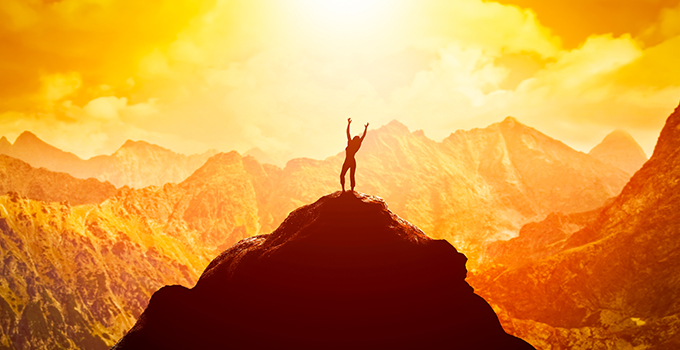 Dear Friends of Honour (Singapore)

Happy New Year to you and your family! We wish you a New Year of great health, much happiness, and new opportunities and possibilities. Thank you for standing with us over the years as we continue to promote a culture of Honour and Honouring for the well-being of Singapore. Our hope remains that Singapore continues to be HOME, filled with much HOpe and MEmories, not only for our generation but for the many generations to come. I write to provide a few key updates and to share some thoughts that I hope you would find useful for these challenging and uncertain times.

| | |
| --- | --- |
| | KEY UPDATES |
A quick look at 2020: with all physical events being cancelled due to the pandemic, we focused on transitioning our outreach programmes to virtual platforms. As such, we conducted four webinars on the topics of The Future of Leadership and Winning with Honour, reaching out to civil servants, business leaders, young professionals and polytechnic students, about a thousand in all. We conducted three virtual fireside chats, with our Youth Chapter, our CEO-Founder Chapter, and an Honour organisation in Ghana.

Moving forward in 2021, we are working on a new initiative called the "What Next? Programme". This consists of a workshop to elicit participant consensus on what a sustainably successful Singapore needs to be like so that successive generations of Singaporeans may be the best they can be according to their talents and abilities. The idea is to help participants think for the long-term without being distracted by the challenges and difficulties we face today in our personal and national lives. We need to be able to deal with the Unknown Unknowns rather than limit ourselves to the Known Knowns and the Known Unknowns. Some needs for the long-term may well take 20 or 30 years to bring about. Last year, we conducted three pilot "What Next?" workshops with the following groups: 20 community leaders in their 30-40s, a group of around 20 university undergraduates and young working adults, and a group of 260 educators. We target to similarly reach out to business leaders, religious groups, community groups and other groups this year. Should you be interested in working together or attending one of these sessions, please get in touch with us at admin@honour.sg

During this time of COVID-19, we salute and honour all our frontline heroes and unsung heroes for their sacrifice and showing us what looking out for each other really looks like, even more so during this pandemic. We continue with the Honour Film Initiative, supporting local young filmmakers to produce short films which depict the practice of Honour in different facets of life. We invite you to watch our films at https://www.facebook.com/HonourOurSingapore/ and visit our website at http://honour.sg.
| | |
| --- | --- |
| | THOUGHTS ON THE FUTURE, POST-COVID |
Many people and many organisations have been giving their views on what COVID-19 has taught us so far, and how the future could, would or should be different as a result. Allow me to add my thoughts on the matter and elaborate on how Honour would fit into the picture.

Some lessons we can take from COVID-19 are:
People do not necessarily need to be in the office to get work done. But people do miss each other's presence - the smiles, the greetings, the ideas - so they cannot be expected to work continually from home without losing morale, motivation and the sense of doing good.


Leaders must make decisions even without knowing all the facts. Leaders need to be seen as decisive in a crisis despite not knowing all the facts. Leaders must be able to deal with the Unknown Unknowns.


Everyone needs to learn by doing rather than just learn by training – Think, Try, Learn, Lead, Serve and Stand for what is right and good become critical qualities for survival and success.


Everyone, including countries, seek self-preservation. In seeking to care for themselves first and foremost, they diminish their trustworthiness.


Organisations need to be responsive to developments and be agile. People and businesses need the three A's – Aware, Alert, Agile.


Know your supply chain. They are your lifeblood for performance.


Value loyal customers. They are your reason for success.


Value reliable suppliers. They are your reason for survival.


Middle and country management must be able to make operational decisions and be operationally and even strategically innovative. Develop their leadership capacity in normal times as you depend on their leadership capacity in unusual times.


Expect the unexpected.
While the first tendency in failure is to excuse yourself and blame others, it would not diminish the cost to you for not being able and prepared. But how do we develop the capacity to handle surprise when we do not know what is going to happen, or even what may happen. The answer lies in organisational culture and values, for which the bedrock is Honour:
Honour your Word at all times – this elicits trust and respect.


Honour Each Other – courage and kindness comes from knowing we are never alone.


Honour your Talents and Abilities – it makes you the best you can be.
| | |
| --- | --- |
| | THANK YOU |
As always, none of our programmes would have been possible if not for your kind support and generous donations. My sincere thanks for your encouragement and belief in our cause as we continue to seek the long-term well-being of Singapore. We recognise that ours is a long-term enterprise with seeds that are sown which will yield their harvests only several years down the road. I look forward to your continued support in 2021.

Take care. Be safe. Keep well. I look forward to hearing your ideas and feedback. Please get in touch with me at LimSiongGuan@honour.sg.

Lim Siong Guan
Founding Chairman
Honour (Singapore)