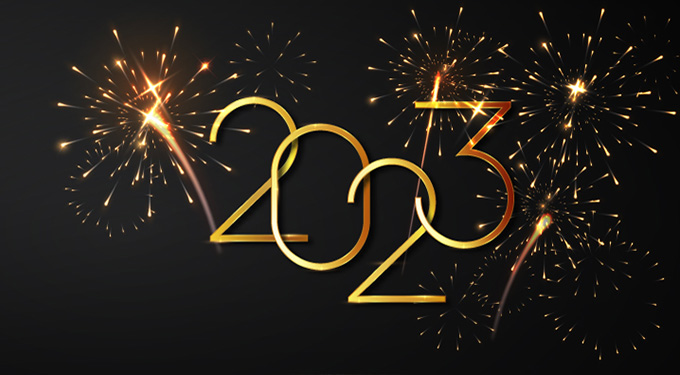 Dear Friends and Partners of Honour (Singapore)

Happy New Year! A year has gone by, so quickly and so eventfully in 2022, and we are about to celebrate Chinese New Year. As we embark on 2023, I wish you, your family and your work colleagues, much happiness, good health, many new opportunities and possibilities for life and work, and fruitfulness in your many endeavours. Thank you for standing with us over the years as we continue to promote a culture of Honour and Honouring for the well-being of Singapore and Singaporeans.

No doubt, Honour International Symposium 2022 was the highlight of our events last year. Yet, within the realm of strategic impact, it may not be the most important. Let me explain this by laying out to you, in a quick summary, what it is that we are trying to accomplish in Honour (Singapore) and how we can all work together to advance this work.

While Honour (Singapore) emphasises what has been critical for Singapore's survival and success since Independence, our focus and interest is always on what would be good for the future of Singaporeans. We express this in several important ways.

First, we believe that Honouring Our Word – being trustworthy, delivering on our promises, being reliable and dependable – and Honouring Each Other – making space for one another, appreciating our differences yet looking out for each other, seeking unity in diversity and harmony and security in daily living in our multi-racial, multi-religious, multi-cultural and multi-lingual society – are existential values in Singapore's past and remain existential virtues for Singapore's future. Our Honour Film Initiative express various aspects of such Honour and Honouring as seen through the eyes of young film makers in daily living. And our What Next? Workshops help generate interest in thinking about success for succeeding generations.

Second, we believe that Honour is not only critical at the national level, but essential
at the Individual level because how well we progress in work and relationships depends on how trustworthy we are perceived to be;


at the Family level because strong relationships at the family level are what define our sense of identity and make for our self-confidence;


at the Societal level because trusting relationships in society make for peace and security in daily living;


at the Organisational/Company level because trusting and caring relationships make for motivated and productive workers who relate well with each other, with customers, and with other stakeholders; and


at the National level because a nation at peace within and continually future-oriented offers the best chances for Singaporeans to identify Singapore as Home and to be the best they can be according to their talents and abilities.
The Honour International Symposium is extremely important and beneficial for communicating and encouraging the Honour message.

Third, we believe that for Honour to go beyond talk into day-to-day practice, it has to be embedded in the values of individuals, families, society, organisations/companies, and the nation. This in turn requires direction and encouragement by the leaderships, hence our focus on the influencers and multipliers, the leaders and changemakers. The Leaders Forums and the Honour Champions Community with its component Honour Champions Groups are important vehicles for our outreach to leaders.

Fourth, we survive on the donations from supporters and well-wishers like you. We are so grateful for your support, both morally and financially. We appreciate so much that we have been able to have our own office space in town through generous rental support. We are thankful to the Government for granting us the status of an Institution of Public Character, which allows us to issue tax deductible receipts to donors for qualifying donations. We continually welcome donations from both corporates and individuals, and have an outreach programme we call "1,000 FRIENDS OF HONOUR". Sponsorship donations are also welcome for the Honour Films.

| | |
| --- | --- |
| | KEY UPDATES |
Following are particular updates on our various programmes and activities.

LEADERS FORUMS: The Leaders Forum is a regular forum that we organise to bring together leaders of organisations, big and small, to discuss how Honour would be critical for the long-term success of their organisations and how Honour (Singapore) could collaborate with them. The Leaders Forums in 2023 will be held on 9th March, 6th July, and 14th September. If you are the CEO or a C-suite Leader, and would like to attend one of these forums, please get in touch with me at LimSiongGuan@honour.sg to express your interest.

HONOUR CHAMPIONS COMMUNTY: Honour (Singapore) is acutely aware that if the world of family, society, business and government is to benefit from greater trust and care and concern between people, the virtue of honour has to become a habit and a natural part of each of our lives. And this will not happen unless there are significant numbers of people who resolve to be "Champions of Honour", as meaning they believe so much in the value of Honour for life and living that, whether it be social or business circles, they will champion the idea and practice of Honour as best they can. Honour (Singapore) enables and encourages this through the formation of Honour Champions Groups, these being groups of people who decide to come together to share their personal thoughts and experiences on promoting honour at home, in the neighbourhood and at the workplace. We are making good progress, and would welcome all who are prepared and convicted to identify themselves as Honour Champions to join this movement of the Honour Champions Community, made up of Honour Champions Groups which each have a point of focus that brings their members together.

We currently already have a number of Honour Champions Groups of young professionals, educators, trainers, sustainability advocates, HR professionals, Agility and so on. We will be happy to create any number of new Champions Groups to meet the needs of more Honour Champions. Please contact us so we can meet to discuss how you can join or lead an Honour Champions Group, and succeed as leaders, influencers and multipliers of Honour. Our belief is that the culture of Honour promoted through Honour Champions will not just be critical for Singapore's continuing survival and success as a nation, but also critical for the survival and success of our businesses and families, and our effectiveness as leaders and workers for the future. Should you wish to learn more about the Honour Champions Community, please visit our website at https://honour.sg/community/.

"WHAT NEXT?": We continue with our "What Next?" programme consisting of workshops to elicit participant consensus on what they think would make a sustainably successful Singapore for the generations to come. We should want future generations of Singaporeans to continue to find Singapore as the place which offers them the opportunity to be the best they can be according to their talents and abilities. The workshop seeks to help participants think for the long-term without being side-tracked by the challenges and difficulties they face today in their personal and national lives. We need to have the confidence and gumption to deal with the Unknown Unknowns and to Expect the Unexpected.

Some needs for the long-term may well take 20 or 30 years to bring about. So if as a people we do not think with that longer timeframe, we will miss out on creating conditions which will allow our children and grandchildren to thrive in their time. We have conducted "What Next?" workshops with university undergraduates and young working adults, educators, and community leaders. We hope to also reach out to business leaders, religious groups, and other communities this year who are interested in the longer-term development of Singapore as society and nation so that they can also position themselves and their organisations better for the future. Should you wish us to conduct a "What Next?" workshop for your social group or workplace, or simply to attend such a workshop, please get in touch with us at admin@honour.sg.

HONOUR FILM INITIATIVE: After a three-year hiatus, the 10th Honour Film Screening was successfully organised on 2 November. Over 500 guests were treated to a slate of raw and authentic Honour short films, made amidst all the restrictions of a pandemic. With filming restricted to homes, these filmmakers had to look for stories that were right under their noses and in their own homes. It was absolutely profound to witness the young filmmakers' journey and the ways they have been impacted by the making of their very own Honour Film.

We believe these short films and documentaries on the theme of Honour and Honouring help bring about a gracious society where people look out and care for each other. If you or your organisation would be keen to support this film initiative by means of sponsorship or donations, please get in touch with us at admin@honor.sg. We also welcome sponsors for any specific Honour Films which may particularly appeal to you or your organisation.
| | |
| --- | --- |
| | 1,000 FRIENDS OF HONOUR |
As ideas mount and activities increase and more volunteers come forward, Honour (Singapore) is expanding its reach and its range of events and forums. Our needs in operating funds continue to increase, especially since we would like to continue, in the main, to conduct most of our events without charging. We would also like to minimise having to seek donations for each event, or to approach donors multiple times for their support. This way we will be able to concentrate our time and resources in promoting the culture of Honour for winning in work and life, and not get too distracted by fund-raising throughout the year.

Honour (Singapore) has decided to take on the goal of creating a network of One Thousand Friends of Honour (Singapore) - regular supporters who are prepared to donate, perhaps, $1000 or more per year as individual donors, or $5000 or more per year as corporate donors, though any other sum you may be inclined to give would be most welcome. We very much look forward to you joining this Network of Friends.

If you are in a position to help and to identify yourself with our cause, we would be enormously grateful if you could start making your donation during this New Year season of love, joy and sharing of blessings, but do feel free to start at any other time that may be more comfortable for you. Donations to Honour (Singapore) qualify for IRAS tax deductibility as Honour (Singapore) is a charity that has been granted the status of an Institution of Public Character. In addition, all donations received before 31 March 2023 would qualify for a dollar-matching grant by the Tote Board, effectively doubling your donation.
| | |
| --- | --- |
| | HONOUR (SINGAPORE) BOARD CHANGES |
We are pleased to introduce our new board members, Ms Goh Swee Chen and Mr Jaspal Singh, who joined the Honour (Singapore) Board in October 2022. Ms Goh and Mr Singh are not new to Honour (Singapore), having served on the Panel of Community Advisors for Honour (Singapore).
Mr Jaspal Singh

Mr Jaspal Singh chairs our Finance and Investment Committee. He is a board member of the Singapore Institute of Directors and University of Newcastle, Singapore, and a member of the Competition and Consumer Commission of Singapore. He is an Adjunct Senior Research Fellow at the Institute of Policy Studies of the Lee Kuan Yew School of Public Policy, and a Senior Corporate Advisor.

Mr Singh served in the Singapore Administrative Service for 26 years (1978-2004) before heading to London, where he led ComfortDelGro's bus, coach, taxi, limousine and engineering businesses across the UK and Ireland as CEO (2004-2018). He also chaired the boards of two UK-based pension schemes. Notable achievements include winning the "London Bus Operator of the Year" award for ComfortDelGro at the 2016 London Transport Awards, and the "Outstanding Overseas Executive of the Year" award at the 2018 Singapore Business Awards.

His past Government appointments in Singapore included being the Director of Budget and Deputy Secretary in the Ministry of Finance and Deputy Secretary in the Ministry of Transport. In 1998, he received the Public Administration Medal (Silver).
Ms Goh Swee Chen

Ms Goh Swee Chen is a member of our Audit Committee. She chairs the Nanyang Technological University Board of Trustees as well as the National Arts Council. She joined Shell in 2003 and retired as Chairman, Shell Companies in Singapore in January 2019. She was previously with Procter & Gamble and IBM. A global leader, she has lived and worked in Singapore, Malaysia, Netherlands, Australia, USA, Japan and China. Ms Goh has a diverse professional background, having led significant businesses in Oil & Gas, Consumer Goods and IT sectors.

Ms Goh serves on the Boards of CapitaLand, Singapore Airlines, SP Group, Woodside Petroleum (Australia) and Centre for Liveable Cities. She is President, Global Compact Network Singapore, a UNGC Local Network, and chairs the Institute for HR Professionals. She is also a member of the Legal Services Commission.

Ms Goh had previously chaired/served on the Boards of Shell Joint Ventures in China, Korea and Saudi Arabia.
| | |
| --- | --- |
| | THANK YOU AND HAPPY 2023! |
My grateful thanks to you for your support, encouragement and help over the years. All of our initiatives and any progress to date would not have been possible without your support. I look forward to hearing from you any ideas or feedback on how we can do better. Please feel free at any time to get in touch with me at LimSiongGuan@honour.sg.


Lim Siong Guan
Founding Chairman
Honour (Singapore)