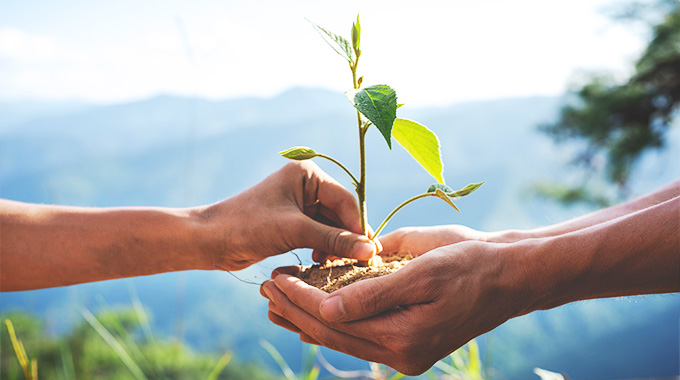 Dear Friends of Honour (Singapore)

We thank you for standing with us through the years and especially during these challenging and uncertain times. Take care. Be safe. Keep well. The team at Honour (Singapore) remains steadfast in our mission to promote a culture of Honour and Honouring for the well-being of Singapore. I write to provide a few key updates and to share some thoughts that I hope you would find encouraging.

| | |
| --- | --- |
| | KEY UPDATES |
THE HONOUR FILM INITIATIVE
We continue with our film initiative, in particular, Honouring Our Frontline Heroes - as a small way to appreciate and shine the spotlight on the tireless and good work of all our unsung heroes at the frontline in this time of COVID-19. It has been very heartening to see numerous expressions of gratitude and appreciation pouring in, in response to these films. We continue to support young filmmakers in telling stories of honour through these documentaries and shorts films, in helping bring about a gracious society, where people genuinely look out and care for one another. We invite you to watch and share these highly emotive and inspirational films at https://honour.sg/honour-films or on www.facebook.com/HonourOurSingapore.

Up to now, we have launched the new films in our growing collection of Honour films, by inviting you to a premiere event in a cinema. Given the COVID-19 situation, we will not be able to hold such a physically-present event for, possibly, an extended period. We are therefore planning to launch future films, one at a time, on our virtual platforms. And like our physical premieres, we would ask viewers of these virtual premieres to give us feedback on the films. So look out for our launch of these new films in the coming months!
Honour (Singapore) is piloting a webinar series entitled 'What Next?'. This is a series of virtual discussions on what a sustainably successful Singapore needs to be like according to the participants. We do this by asking participants, in 5 to 8 person virtual discussion groups, to succinctly describe what they imagine to be the successful Singapore in 2065. We use 'SINGAPORE100' as the point in time, to help stretch our imaginations. The idea is to seek a consensus on what we consider necessary for the long-term without being distracted by the immediate challenges and difficulties in our personal and national lives.

To be clear about where we are today is important to help us recognise the gaps we need to bridge to get to an outstanding Singapore in 2065. It is by being clear about the state we want to get to at the end, that will give us the boldness and urgency to do what is critically necessary to get there. This may even mean abandoning some of the successful policies and practices today because they may not be the critical actions we need to take to get to where we want to get to. We need to be able to deal with the Unknown Unknowns rather than limit ourselves to the Known Knowns and the Known Unknowns.

SINGAPORE100 will not just be the Singapore of our children, but the Singapore of our grandchildren and great grandchildren. The What Next? initiative involves bringing people together for an online discussion among themselves to describe how the successful future Singapore will feel like.

I know you would have heard of other initiatives centred around the theme of SINGAPORE100. Where our What Next? initiative seeks to be different is to engage people to think of the SINGAPORE100 they would like their grandchildren to have – a Singapore which would offer every Singaporean the opportunity to be the best they can be – and to take the next step of figuring out what the government and what the individual Singaporean should be doing about creating that SINGAPORE100.

Honour (Singapore) is launching this initiative because we believe the Singapore we want and the Singapore we need to work towards can be seen in our Honour Circle of Honour-driven Individuals, Honour-driven Families, Honour-driven Communities, Honour-driven Organisations and Honour-driven Nation. Should you be interested in attending one of these sessions, please get in touch with us at admin@honour.sg.
| | |
| --- | --- |
| | THOUGHTS ON THE FUTURE |
CREATING THE BEST CHANCES FOR SUCCEEDING NO MATTER THE FUTURE
I should like to now share some thoughts about how we can usefully think about the future.

We are constantly having to deal with a future which is increasingly more complex than the past and largely unknowable. Thus we have to think of how to create the best chances for succeeding with such a future.

I believe the way to think of the future should not start with guessing the future but with assessing what would give us the best chances of success no matter the kind of future that turns out. Such a perspective would be relevant to communities and organisations, as well as to individuals and families.

Professor Rosabeth M. Kanter of the Harvard Business School has been quoted as saying that financial results (of a company) are a "lagging indicator" of a company's health. "They tell you what you've just done (as meaning that the financial results are the natural reflection of the actions the company has taken). They don't predict the future. Culture is a leading indicator. Culture predicts the future," she said.

She added, "culture…(is) more important in some ways than strategy. If you're not thinking about building your culture for survivability and sustainability, you're not leading." Professor Kanter could just as relevantly have spoken the same words about countries, where the equivalent of financial results would be figures like GDP and unemployment rates.

Culture comprises the values which are lived out in thought and action. Culture and a strategic vision that inspires rather than intimidates are what binds the organisation and the nation together. It is a common set of beliefs as to what can best assure success today and survival tomorrow.

The right culture helps everyone in the organisation respond to the ever changing environment in a way which is consistent with the objectives of the organisation. Bringing about change in organisations is difficult enough as it is; but trying to bring about change when there is no common set of beliefs as to what creates success will simply bring about contention, confusion, and chaos.

This approach of deciding what are the values that can best assure continuing success, applies to our lives as individuals just as it applies to companies, organisations and nations. It does not depend on predicting the future but instead makes us think what are the qualities that will give us the best chances of succeeding no matter the future.
| | |
| --- | --- |
| | THANK YOU |
As we recently celebrated Youth Day and Children's Day, please allow me to share with you a poem by Samuel Ullman, simply called Youth. While some of the words of the poem may not be easy to understand, I think the message is simple and clear. I hope the poem will inspire you, just as it has been an encouragement in my life.
YOUTH


Youth is not a time of life; it is a state of mind;
it is not a matter of rosy cheeks, red lips and supple knees;
it is a matter of the will, a quality of the imagination, a vigour of the emotions;
it is the freshness of the deep springs of life.

Youth means a temperamental predominance of courage over timidity;
of the appetite for adventure over the love of ease.
This often exists in a man of sixty more than a boy of twenty.
Nobody grows old merely by a number of years.
We grow old by deserting our ideals.

Years may wrinkle the skin, but to give up enthusiasm wrinkles the soul.
Worry, fear, self-distrust bows the heart and turns the spirit back to dust.
Whether sixty or sixteen, there is in every human being's heart the lure of wonder,
the unfailing child-like appetite of what's next,
and the joy of the game of living.
In the centre of your heart and my heart there is a wireless station;
so long as it receives messages of beauty, hope, cheer, courage and power
from men and from the Infinite,
so long are you young.

When the aerials are down,
and your spirit is covered with snows of cynicism and the ice of pessimism,
then you are grown old, even at twenty,
but as long as your aerials are up, to catch the waves of optimism,
there is hope you may die young at eighty.
I look forward to hearing your ideas and feedback as to how Honour (Singapore) can better perform its mission. Do get in touch with me at LimSiongGuan@honour.sg.

My thanks to you for your encouragement, help and support over the years. I wish you and your family the very best of health and well-being.

Take care. Be safe. Keep well.

Lim Siong Guan
Founding Chairman
Honour (Singapore)