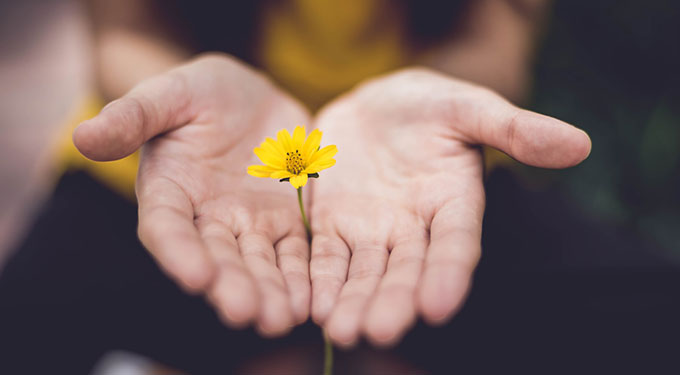 Dear Friends of Honour (Singapore),

The past quarter has been exciting and fruitful. We successfully organised the 3rd Honour International Symposium that was attended by over 200 delegates, doubling the number of participants that attended the inaugural symposium in 2016.

As we transit towards living with COVID-19, we are now able to resume in-person engagements with schools and educators through our film screenings, dialogue sessions and learning journeys. We continue with Thought Leadership outreach with community and business leaders to promote a culture of honour and honouring for the well-being of our nation with honour-directed individuals, honour-directed families, honour-directed communities, honour-directed organisations and honour-directed nation.

This quarterly newsletter updates you on the key events because you are our valued partners and supporters in the worthy cause of honour.
| | |
| --- | --- |
| | OCTOBER 2022 |
Honour International Symposium 2022 [HIS22]
The 3rd Honour International Symposium was held on 16 September 2022 at The Regent Hotel Singapore. Over 200 delegates leading in business, government, and community came together to discuss and reflect on issues of honour and honouring for successful business, stable homes, and strong nations. There were 12 speakers and 8 international participants from 4 countries, namely, Canada, Ghana, Indonesia, and USA.

We were greatly honoured by the presence of Mr Lawrence Wong, Deputy Prime Minister and Minister for Finance of the Republic of Singapore, as the Guest-of Honour at the Symposium; his message was both inspiring and encouraging, a reaching out to our hearts and spirits as we seek to create a Singapore good for the generations of Singaporeans to come and not just for us living today. More about DPM Lawrence Wong's speech at the Symposium can be read at: www.honourinternational.sg/media. It is a speech well worth reading and pondering over.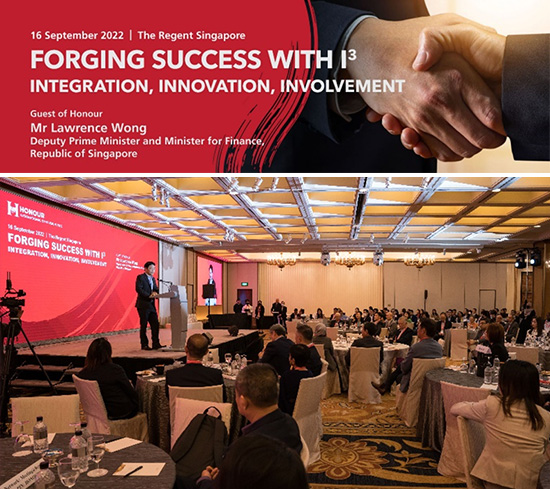 We are currently working on an online platform to post some of the presentations that were recorded at the Symposium. It should be ready in a matter of weeks. We hope that delegates who found the event useful and helpful would be able to share the presentations with their networks and spheres of influence so that many more can benefit from the discussions centred on Honour and Honouring. And we can all start to look forward to the next Honour International Symposium, in 2024! Do visit us at the symposium website to learn more at www.honourinternational.sg.
We were delighted to have a group of young and energetic people gather together to reimagine Singapore a few days before the Honour International Symposium, the idea being to have their hopes and dreams reflected in deliberations at HIS22. In collaboration with The Birthday Collective and SCAPE, the inaugural UnConference brought together some 80 participants from diverse backgrounds, with no set agenda except what the participants themselves wanted to discuss about Singapore's future. The key points raised during the UnConference are captured in this very colourful visual recording:

We cannot wait to see what will spring up from this UnConference. Should you be interested in attending an UnConference in the future, please get in touch with us at admin@honour.sg.
Honour Champions Community
We in Honour (Singapore) are acutely aware that if the world of family, society, business and government is to benefit from greater trust between people and care and concern for one another, the virtue of honour has to become a habit and a natural part of each of our lives. And this will not happen unless there are significant numbers of people who resolve to be "Champions of Honour", as meaning they believe so much in the value of Honour for life and living that, whether it be social or business circles, they will champion the idea and practice of Honour as best they can. Honour (Singapore) enables and encourages this through the formation of Honour Champions Groups, these being groups of people who decide to come together to share their personal thoughts and experiences on promoting honour at home, in the neighbourhoood and at the workplace. We are making good progress, and would welcome all who are prepared and convicted to identify themselves as Honour Champions to join this movement of the Honour Champions Community made up of Honour Champions Groups which each have a point of focus that brings their members together.

We currently already have a number of Honour Champions Groups of young professionals, educators, trainers, sustainability advocates, HR professionals, and so on. We will be happy to create any number of new Champions Groups to meet the needs of more Honour Champions. Please contact us so we can meet to discuss how you can join or lead an Honour Champions Group, and succeed as leaders, influencers and multipliers of Honour. Our belief is that the culture of Honour promoted through Honour Champions will not just be critical for Singapore's continuing survival and success as a nation, but also critical for the survival and success of our businesses and families, and our effectiveness as leaders and workers for the future. Should you wish to learn more about the Honour Champions Community, please visit our website at https://honour.sg/community/.
If you should visit our website or Facebook page, you will notice that we are having a major presence in sponsoring short films on the theme of Honour. The film producers are young people who wish to express their perspectives and observations on the practice of Honour in a whole variety of life situations, through film. We continue to be inspired and often surprised by the ideas the young people have brought forth. We now have a collection of fifty plus short films, all of which you are encouraged to watch, and even download and share.

The rate of production of Honour Films very much slowed down in the time of COVID restrictions. Now, after a three year hiatus, the Honour Film Screening will be back for its 10th season on Wednesday, 2 November 2022, with the event returning to the historic Capitol Theatre. E-invitations will be sent out shortly! If you want to make sure you get an invitation, please email us at admin@honour.sg.

We are also very happy to inform you that The Honour Film Initiative has been awarded a grant from the National Heritage Board to produce a series of films on honour and heritage, focused on the Tanglin Halt neighbourhood which is due for redevelopment by 2024. We are thankful to be entrusted with this creative endeavour to capture stories of Tanglin Halt for posterity, before they fade forever.

We believe these short films on the theme of Honour and Honouring can help promote a gracious society where people look out and care for one another, to the benefit of all of society. You can easily access them on our website or Facebook page. If you or your organisation would be keen to support this film initiative by means of sponsorship or donations, please get in touch with us at admin@honour.sg. We also welcome sponsors for any specific Honour Films which may particularly appeal to you or your organisation.
| | |
| --- | --- |
| | THANK YOU |
I continue to speak about Honour, on an invitation-only basis, at companies, schools and community groups. In the last quarter, I had the privilege of sharing with several organisations the criticality of Honour for sustainable success. If you believe such a session could be a boost to the vision and morale of people in your sphere of influence, do let me know your interest at limsiongguan@honour.sg.

May I wish you and your family the best of health and fulfilment in all of your endeavours. I look forward to your support and hearing your ideas and feedback. Please feel free at any time to get in touch with me at limsiongguan@honour.sg.


Lim Siong Guan
Founding Chairman
Honour (Singapore)