We thank these outstanding individuals for serving, and would like to put on record our heartfelt appreciation for their service and dedication.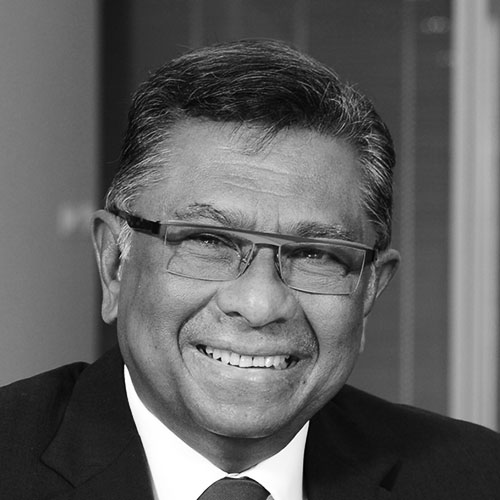 The late Mr Richard Magnus
(1944-2022)
Mr Richard Magnus served as a board member of Honour Singapore from its founding in 2014 till his demise in 2022.
In 2008, Mr Magnus retired as the Senior (now termed Chief) District Judge after 40 years in the Singapore Legal Service. He was Singapore's first Representative to the ASEAN Inter-Governmental Commission on Human Rights (AICHR), and has successfully represented Singapore in four international law negotiations.
The Chief Justice acknowledged that "[t]he excellent state of the Subordinate Courts has been due to the untiring work of Senior District Judge [SDJ] Richard Magnus…[who] has left a legacy that our judicial system can be proud of…[H]is…work plans produced such impressive results in transforming the court process and the delivery of justice in Singapore that the World Bank decided to commend these judiciary-led reforms as a model of public sector governance that could be applied to countries whose court systems needed reforms to bring them to the age of the Internet."
For his exceptional public service, Mr Magnus was awarded by the State the Meritorious Service Award in 2009. He served as the Chairman of the Casino Regulatory Authority; Chairman of the Public Guardian Board; Chairman of the Bioethics Advisory Committee; Chairman of the Public Transport Council; Chairman of the Political Films Consultative Committee; and a Member of the Public Service Commission. He is also Chairman of Temasek Cares CLG Limited, and is on the Board of Directors of the CapitaMall Trust, the Changi Airport Group, and various other organisations.
Mr Magnus was an Expert Member of UNESCO's International Bioethics Committee and an alumnus of the National Agenda Council, World Economic Forum. He was an alumnus of the Harvard Business School, and the John F Kennedy School of Government.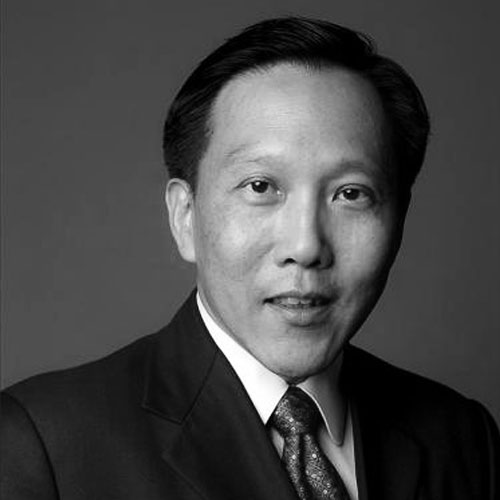 Mr Andy Lim
Chairman & Founder,Tembusu Partners
Mr Andy Lim is the Founder and Chairman of private equity firm Tembusu Partners, and Chairman and controlling shareholder of public listed company Viking Offshore & Marine Limited. He is also the Executive Director of Associated Leisure International, a family-holding company, and Chairman of MoneyWorld Group of Companies.
His other Board appointments include Chairman of the Overseas Experts Council (Singapore Branch) of Peking University's China Centre for Strategic Studies, President of the Enterprise 50 Association, and a member of the Home Affairs Uniformed Services (HUS) INVEST Board of Trustee. He was the Chairman of Alpha Singapore (2002-2013), Council Member of the National Council for Anti-Drug Abuse (NCADA) (2005-2012), and Chairman of government cooperative for ex-offenders, ISCOS (2006-2012). In September 2004, Mr Lim was appointed Honorary Consul to the Republic of Lithuania. The Shanghai-Pudong Branch of the China Overseas Friendship Association also appointed him as one of its Council Members in May 2005.
Mr Lim took an Overseas Merit Scholarship to study Engineering in Cambridge University where he graduated with First Class Honors in 1979. After an 8 year stint with the Singapore government, he went on to receive an MBA Degree at University of California at Los Angeles (UCLA) in 1989.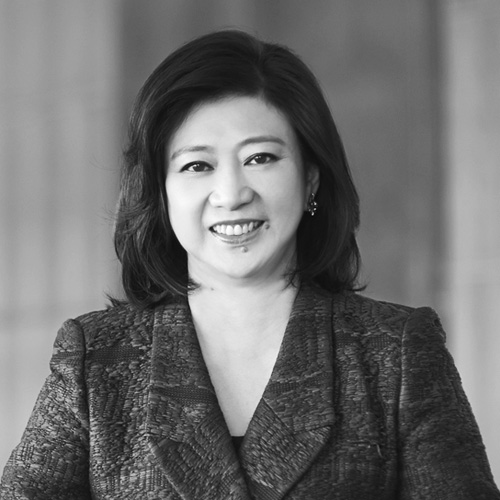 Ms Chua Sock Koong
Group CEO,
Singapore Telecommunications
Ms Chua Sock Koong is Group CEO at Singapore Telecommunications Limited or Singtel, Singapore's largest telecom provider. She has overall responsibility for the Group's domestic, Australian and international businesses which connect close to half a billion customers worldwide.
A trained accountant and chartered financial analyst, she joined Singtel as Treasurer before being appointed CFO. She then held the positions of CEO and Group CFO, before being appointed Deputy Group CEO and eventually Group CEO.
Ms Chua serves a member of the Singapore Management University Board of Trustees and the Public Service Commission. She is also on the boards of Bharti Airtel Limited, Bharti Telecom Limited and key subsidiaries of the Singtel Group.
Ms Chua holds a Bachelor of Accountancy (First Class Honours) from the University of Singapore. She is a Fellow Member of the Institute of Singapore Chartered Accountants and a CFA charter holder.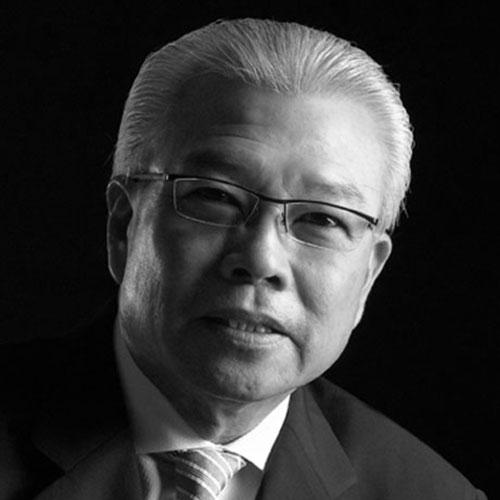 Mr Chua Thian Poh
Chairman & CEO,
Ho Bee Land Limited
As Chairman and CEO, Mr Chua Thian Poh is responsible for Ho Bee Land Limited's group-wide strategic planning and direction, as well as its financial and investment decisions. Besides property investment and development in Singapore, Australia, China and United Kingdom, the Group's business spans across industries including printing, trading, automobile and petroleum.
Having completed only secondary school education, Mr Chua believes in the importance of higher education and has established a S$6M Ho Bee Professorship in Chinese Economy and Business with Singapore Management University, a S$10M Chua Thian Poh Entrepreneurship Fund with Nanyang Technological University, and a S$12.5M Chua Thian Poh Community Leadership Programme with National University of Singapore to develop the next generation of community leaders.
Mr Chua serves as President of Singapore Federation of Chinese Clan Associations, and Singapore Hokkien Huay Kuan. He is Chairman of Business China, Ren Ci Hospital, Bishan East Citizens' Consultative Committee, and the Chairman of Board of Trustees of Chinese Development Assistance Council. Mr Chua is also Honorary President of Singapore Chinese Chamber of Commerce & Industry.
Mr Chua was conferred The President's Award for Philanthropy (Individual) in 2012, and received the Distinguished Service Order in 2014.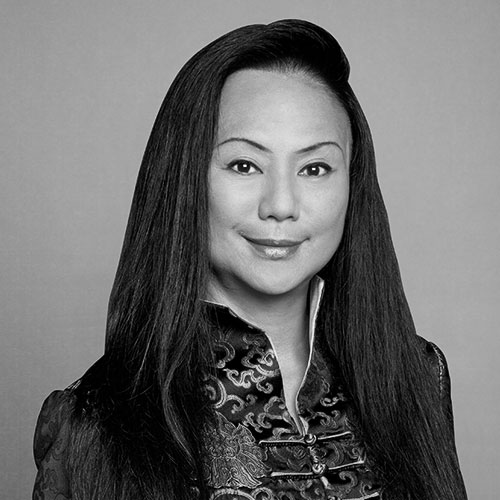 Ms Claire Chiang
Senior Vice President, Banyan Tree Holdings
Ms. Claire Chiang, Senior Vice President, Banyan Tree Holdings, is a co-founder of Banyan Tree Hotels & Resorts and pioneered the group's retail business in 1996. The Chairperson for Banyan Tree's China Business Development and Advisor on Human Capital Development, Ms Chiang is also the Chairperson of Banyan Tree Global Foundation, the group's sustainability arm formally established in March 2009.
Additionally, Ms Chiang serves as the Director and Non-Executive Chairperson of Wildlife Reserves Singapore and the Chairperson of Wildlife Reserves Singapore Conservation Fund.
Among the highlights of her other appointments, contributions and achievements are: recipient of the China Hotel Investment Summit's Hospitality Lifetime Achievement Award (April 2009), two terms in Singapore's Parliament (1997-2001), Member of the Board of Visiting Justices, a Pingat Bakti Masyarakat Public Service Medal (2008), Distinguished Council Member of the National Book Development Council of Singapore, Chairperson of the Asian Festival of Children's Content, Council Member of National Arts Council, Chairperson of Employer Alliance, and Board Member of The Tripartite Alliance for Fair and Progressive Employment Practices (TAFPEP).
Mr Edwin Thumboo
Emeritus Professor, National University of Singapore
Edwin Thumboo is Emeritus Professor at the National University of Singapore. His publications include six collections of poems, the most recent being Word-Gate (2013), and seven anthologies of Singapore poetry. He has published two anthologies that mark Singapore's 50th Anniversary.
Discussions of his poetry include Ee Tiang Hong's Responsibility and Commitment: The Poetry of Edwin Thumboo (1997), Peter Nazareth's Creating a Nation through Poetry (2008), and Essays on Edwin Thumboo edited by Jonathan Webster, whose Understanding Verbal Art: A Functional Linguistics Approach is based on an extended analysis of Thumboo's poetry. His visiting professorships include the Fulbright-Hayes (1979-1980), the Ida Beam (September-December 1986), and George A Miller (October-November 1998). He has read at literary festivals in the USA, UK, France, Germany, the Philippines, Australia and elsewhere. His awards include the Raja Rao Award (2002); the Meritorious Service Medal, (2006); and the Suthorn Phu Award (2013).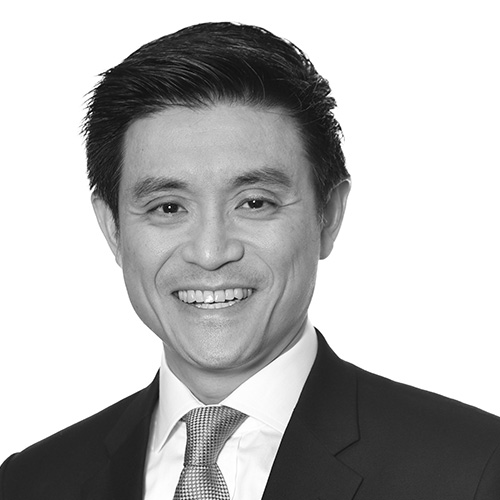 Mr Han Kwee Juan
Chief Executive Officer,
Citibank Singapore
Mr Han Kwee Juan is Chief Executive Officer for Citibank Singapore Limited. Having started his career with Citi as a summer intern in 1990, he has held a variety of roles over the last 20 years, including Global Cash & Trade, Global Relationship Banking, Global Transaction Services in Singapore, and Head of Strategy for ASEAN.
Mr Han is a council member of Singapore National Employers Federation (SNEF) and sits on the National Advisory Council of the Ministry of Education's COMPASS (Community and Parents in Support of Schools). He previously sat on the Board of Directors for Citicorp Investment Bank (Singapore) Limited and Citicorp Trustee (Singapore) Limited from 2006 to 2012 and was a board member of the Singapore Clearing House Private Limited from 2006 to 2010.
Married with two sons, Mr Han has a Bachelor of Computer Science and Information Systems degree from the National University of Singapore and a Masters of Banking and Finance from Nanyang Technological University. He is also a member of Nanyang Technological University, Nanyang Business School Alumni Advisory Board.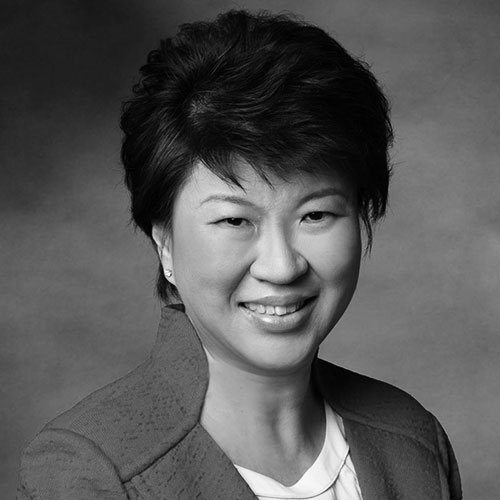 Ms Janet Ang
Vice-President, IBM Asia Pacific
As VP of Industry Solutions & Business Development, Ms Ang is responsible for leading IBM's industry value creation for clients across Australia & New Zealand, India, ASEAN and Korea. Ms Ang also leads the charge for helping cities in Asia become smarter, cognitive cities. A member of the IBM Industry Academy, she was previously the Managing Director of IBM Singapore.
Ms Ang serves on various boards including the Public Utilities Board, the InfoComm Media Development Authority, and the Singapore Press Holdings. She is Chair of Caritas Singapore, Chair of the NUS Institute of Systems Science, and Immediate Past President of the International Women's Forum (Singapore).
Ms Ang also serves on the National University of Singapore Alumni Advisory Board, and is a Council Member of the Singapore Business Federation.
Ms Ang enjoys singing and has been part of a choir at one time or another. She has a very supportive spouse and they have four lovely daughters.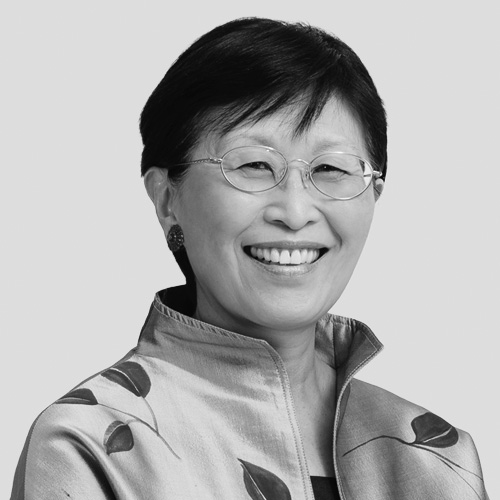 Dr Jennifer Lee
Chairman, Agency for Integrated Care
Dr Jennifer Lee is Chairman of the Agency for Integrated Care, and of the Advisory Board of the Lien Centre for Palliative Care.
Dr Lee was the Chief Executive Officer of KK Women's and Children's Hospital from 1991 to 2004. Before joining KK Hospital, Dr Lee was the Chief Operating Officer of Singapore General Hospital from 1988 to 1991. Prior to that, she served in the Ministry of Health in various portfolios. Her most recent work has been in development of the ageing sector, as Senior Consultant with the Ministry of Health's Ageing Planning Office from 2007 to 2015.
Dr Lee has been active in public and community service, She serves on the boards of Ministry of Health Holdings, The Esplanade Company and Parkway Trust Management, and is a corporate advisor to Temasek International Advisors. She was a Nominated Member of Parliament from 1999 to 2004, and was a past president of the Singapore Council of Women's Organisations (2002-2004). Over the years, she has also served on the boards of the Tsao Foundation, Mercy Relief Ltd, and The Substation.
Her interests span across healthcare, ageing, community service and the arts.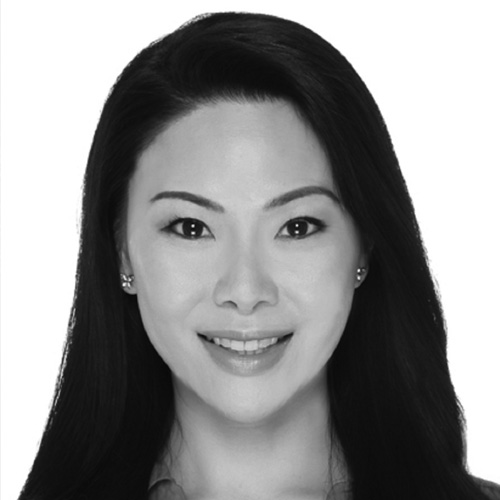 Ms Joanne H. Lim
Founder, The Right Perspective (Singapore)
Ms Joanne H. Lim is the founder of The Right PerspectiveSG, a consultancy specialising in writing and strategic communications.
After graduating from high school, where she authored the school's creed, "Live with Passion, Serve with Compassion", Ms Lim was awarded a full scholarship to pursue an undergraduate degree at Princeton University in the United States. During her time at Princeton, she was awarded the President's Prize and was elected to the Phi Beta Kappa Society for outstanding academic excellence.
After graduating from Princeton, Ms Lim worked at PSA International Pte Ltd (PSA), one of the world's leading port operators. Following PSA, she was awarded a merit scholarship to pursue a Masters in Wealth Management at the Singapore Management University, where she graduated among the top five of her class and was awarded the Portcullis Wealth Management Prize.
After attaining her Masters, Ms Lim worked at Goldman Sachs and UBS AG, before joining the Singapore Economic Development Board (EDB). She founded The Right PerspectiveSG in 2013.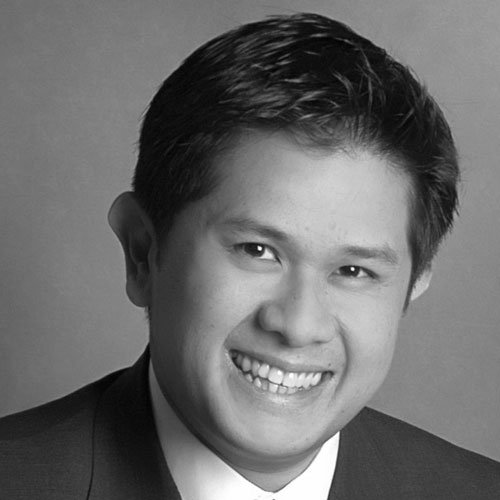 Mr Keith Magnus
Co-Chairman, Asia & Senior Managing Director, Evercore Group
Keith Magnus is Chairman, Asia, and Global Partner at Evercore. He was appointed to establish Evercore's office in Singapore in 2013 as its Chief Executive Officer. Mr Magnus secured the prestigious title of Best M&A Adviser in Singapore for three consecutive years (2015, 2016 and 2017) at the Asset Triple A Awards. To date at Evercore he has personally originated and advised on over S$36 billion worth of transactions. He has been named a star investment banker by the Business Times in 2017.
Mr Magnus is the youngest Singaporean in recent years to have headed an investment banking business for a major bulge bracket firm in a major financial centre, when he was appointed Country Head of Investment Banking at Deutsche Bank at age 30. Prior to Evercore, Mr. Magnus was the Chairman and Head of UBS' Investment Bank in Singapore and Malaysia, and previously the Managing Director and Head of Singapore and Malaysia Investment Banking at Bank of America Merrill Lynch. Mr Magnus started his banking career at JPMorgan Chase.
With extensive M&A advisory and equity and debt capital markets experience, Mr. Magnus has a track record of originating and executing numerous landmark deals in Asia. He has advised some of the region's most blue chip companies, financial institutions, sovereign wealth funds and billionaires in the region on over 110 transactions and over S$100 billion worth of deals, and won over 20 deal awards by leading industry publications for thought leadership and execution.
Active in the community, Mr Magnus serves as board member of the Nanyang Business School Advisory Council, Centre for Fathering ("Dads for Life"), Anglo-Chinese Schools Foundation, NUS Medicine International Council, Chairman of Alpha Singapore and is a member of the Young Presidents' Organisation.  He has previously served as a Director of Sentosa Development Corporation and Chairman of the Anglo-Chinese School PSG.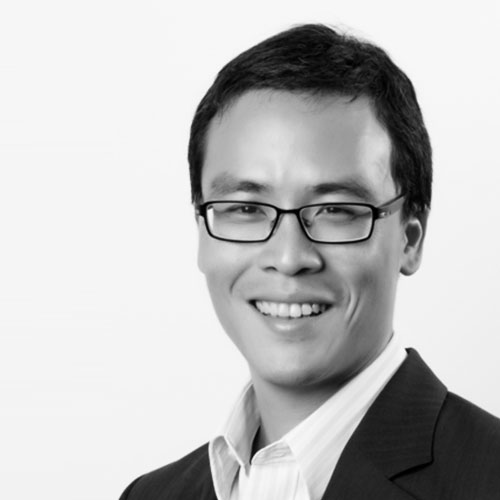 Mr Laurence Lien
Chairman, Lien Foundation
Mr Laurence Lien is the Chairman of Lien Foundation, which in the last decade has become well-known globally for its forward-thinking and innovative approach towards philanthropy and social change.
He is also Chairman of the Community Foundation of Singapore, Deputy Chairman of Caritas Singapore Community Council, Vice-President of the Centre for Non-Profit Leadership, and Board Member of the Lien Centre for Social Innovation at the Singapore Management University.
Mr Lien led the National Volunteer & Philanthropy Centre (NVPC) from 2008 to 2014. Under his leadership, NVPC has become an important enabler and capacity builder in the Singapore non-profit sector. He also led the founding of the Centre for Non-Profit Leadership and the Community Foundation of Singapore.
Prior to his work in the non-profit sector, Mr Lien served in the Singapore Administrative Service. He holds degrees from Oxford University, the National University of Singapore, and Harvard University's Kennedy School of Government. In 2010, Mr Lien was awarded the Eisenhower Fellowship.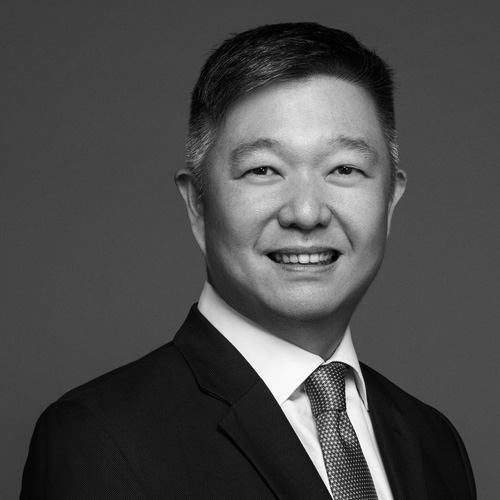 Mr Nicholas Chua
CEO, Ho Bee Land
Mr Nicholas Chua is the CEO of Ho Bee Land. He joined the Group in 2002 and held several senior management positions prior to his current appointment.
Over the past 20 years, Mr Chua has been instrumental in leading the growth of the Group's development footprint in Australia and China, as well as the investment portfolio in Europe and the United Kingdom.
As CEO of the Group, he is responsible for the development and implementation of the Group's overall strategies and policies, as well as the management of the Group's development and investment portfolios.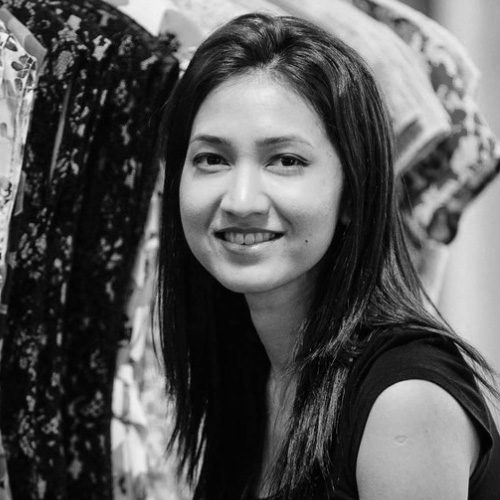 Ms Priscilla Shunmugam
Founder & Designer, Ong Shunmugam
Ms Priscilla Shunmugam designs womenswear that is inspired by and which celebrates Singapore's multi-ethnic heritage.
Born in Kuala Lumpur, Malaysia, to a Chinese mother and an Indian father, Ms Shunmugam was accepted to read law at the National University of Singapore at age 20. Upon graduation, she worked briefly as a lawyer. In 2008, she spent a year in England, where she studied dressmaking and pattern cutting. After returning to Singapore in 2009, she launched her debut collection, Orientalism, in 2010, and Guardianship, a collection of modern cheongsams, followed soon after in 2011. Her signature style of marrying traditional motifs, textiles, colours and silhouettes into the contemporary wardrobe made a sartorial splash and a bold cultural statement.
In 2012, Ms Shunmugam was invited by the National Museum of Singapore to present a public lecture as part of its landmark In The Mood For Cheongsam exhibition. Titled "Cheongsam, Dim Sum or Me?", her lecture explored the cheongsam's history through several identity changes in the context of Singapore's past, present and future.
That same year, Shunmugam was the only woman in fashion to be featured in Style Magazine Singapore's 10th Anniversary's list of The New Guard – a shortlist of "game-changers and taste-makers doing things their way". She was also voted Singapore Designer of the Year at the 2012 Elle Awards in Singapore.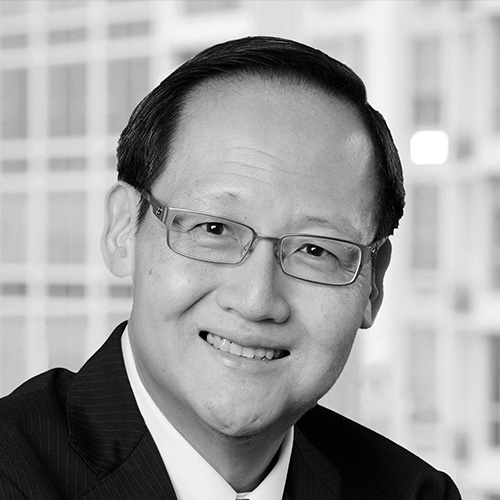 Dr Tan See Leng
Managing Director & Chief Executive Officer,
IHH Healthcare Berhad
Dr Tan See Leng has over 20 years of experience in the healthcare industry. As Managing Director and Chief Executive Officer of IHH Healthcare Berhad, and Group Chief Executive Officer and Managing Director of Parkway Pantai Limited, he provides strategic direction and leadership for overall operations within IHH and its largest operating subsidiary, Parkway Pantai. Prior to joining IHH and Pantai, Dr Tan founded a private primary healthcare group in Singapore.
An active member of various medical committees in Singapore, Dr Tan has served as an appointed member of the MediShield Life Review Committee in 2013, a member on the Ministry of Health's Steering Committee for Primary Healthcare for the country for 2010 in 2003, and as an executive committee member for the National Healthcare Group Cluster's University Cancer Program.
Dr Tan is a member of the Board of Trustees of the College of Family Physicians Singapore (CFPS) and has served in various capacities including as its Chairman, Non-Executive Director and Vice President. He has also been Adjunct Assistant Professor at the Duke-NUS Graduate Medical School Singapore, Office of Education. He also has a Master of Business Administration from the University of Chicago Booth School of Business.
Ms Vemala Rajamanickam
Consultant, Allen & Gledhill
Ms Vemala Rajamanickam is a Consultant at Allen & Gledhill.
Having been in practice for over thirty years, Ms Raja has extensive experience in corporate and commercial law, including corporate acquisitions, dispositions and the re-organisation of private companies. She also advises on non-contentious employment law issues, immigration, probate and administration and estate duty matters.
Ms Raja serves on the board of various companies and also holds office as the company secretary and agent of various foreign companies. She is also involved in joint ventures and start-ups of manufacturing and industrial operations.
Ms Raja is co-author of Chapter 16 of International Agency, Distribution and Licensing Agreements (third edition) by Richard Christou, and is cited as a leading corporate and commercial practitioner by The Asia Pacific Legal 500 (2001/2002 and 2002/2003). She is also recognised as a leading insolvency and restructuring practitioner in IFLR 1000: The Guide to the World's Leading Financial Law Firms (2003).
Ms Raja graduated from the National University of Singapore with an LLB (Hons) degree in 1970, and was called to the Singapore Bar in 1971.
Mr Zainul Abidin Rasheed
Ambassador to Kuwait & Foreign Minister's Special Envoy to the Middle East
Mr Zainul Abidin graduated with a Bachelor of Arts (Honours) in Economics and Malay Studies from the University of Singapore. Zainul served as Member of Parliament for nearly 15 years (1997-2011) rising to the position of Senior Minister of the State for Foreign Affairs.
Prior to that, Zainul had an illustrious career of more than 25 years in journalism, including the positions of Editor of Berita Harian, The Singapore Business, The Sunday Times and Associate Editor of The Straits Times. Zainul had served numerous government agencies, councils and civic organisations including as President of the Singapore Islamic Religious Council, Chairman of the Malay Heritage Foundation, Chief Executive Officer of the Council for the Development of the Malay/Muslim Community (MENDAKI), as member of the Council for Security Co-operation in the Asia Pacific, the National University of Singapore Council as well as a current member of the New York-based Asia Society Global Council.