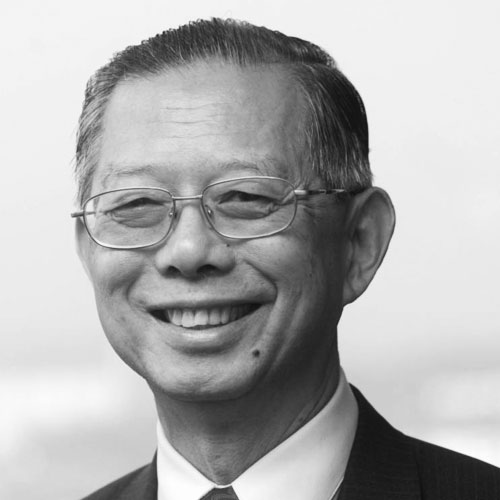 Mr Lim Siong Guan
Founding Chairman
Mr Lim Siong Guan is a professor at the Lee Kuan Yew School of Public Policy at the National University of Singapore, and a Senior Fellow of the Singapore Civil Service College.
Having joined the civil service in 1969 as an engineer, he served two Old Guard Ministers – former Prime Minister Lee Kuan Yew and former Deputy Prime Minister Goh Keng Swee – during his 37-year career with the civil service. He has described both leaders as his master teachers.
Citing Dr Goh Keng Swee in particular as his role model for leadership, Mr Lim is a great believer in the need for critical thinking, imagination and courage, as well as the urgency of being in time for the future. Because leadership is about "making good things happen", he believes that, by definition, leadership must recognise values and principles, and that values form the compass for organisations entering into unknown territory.
Mr Lim has served as Group President of GIC, Singapore's sovereign wealth fund, Advisor to the GIC Group Executive Committee, Head of the Singapore Civil Service, Permanent Secretary in the ministries of Defence, Education and Finance and in the Prime Minister's Office, and as Chairman of the Economic Development Board and various other government agencies.
Prior to his retirement from the civil service in 2006, he was recognised for his ability to draw out talent and for inspiring younger officers to innovate and excel. Mr Lim has compiled key lessons from his life experiences and his leadership insights into a book he co-authored, "The Leader, The Teacher And You: Leadership Through A Third Generation", which co-won the Singapore Literature Prize for English Non-fiction in 2014. He is also co-author of the book "Winning with Honour: In Relationships, Family, Organisations, Leadership, and Life". He has written a third book, "Can Singapore Fall?", based on his lectures as the fourth S R Nathan Fellow for the Study of Singapore, delivered at the Institute of Public Policy.
A frequent speaker on the topic of leadership and change management, Mr Lim is a member of the International Board of the stars Foundation in Switzerland, a not-for-profit organisation that promotes development of next generation leaders. He chairs the Board of Directors of SwissRe Asia Pte. Ltd., the Asian subsidiary of Swiss Reinsurance headquartered in Zurich, and is also Lead Independent Director of Wilmar International Ltd.
He is an alumnus of the University of Adelaide, Australia, which he attended on a President's Scholarship and graduated with First Class Honours in Mechanical Engineering in 1969. He attained a Postgraduate Diploma in Business Administration from the National University of Singapore in 1975. Mr Lim was awarded the Order of Nila Utama (First Class) in 2006.
Our Panel of Community Advisors are men and women of stature whose understanding and commitment to Singapore are unquestioned, and whose advice and wisdom are earnestly sought. The panel is chaired by Ms Chew Gek Khim, Executive Chairman of The Straits Trading Company Limited.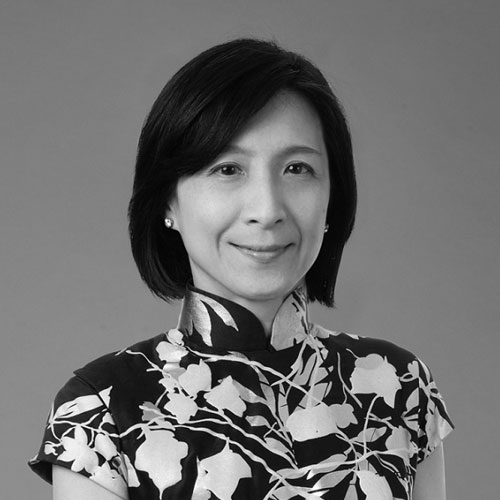 Ms Chew Gek Khim
Executive Chairman, The Straits Trading Company Limited & Chairman, Panel of Community Advisors
Ms Chew Gek Khim is a lawyer by training. She is Executive Chairman of The Straits Trading Company Limited, and of the Tecity Group. She is Chairman of Malaysia Smelting Corporation Berhad and ARA Trust Management (Suntec) Limited, and sits on the Board of ARA Asset Management Holdings Pte. Ltd. and the Singapore Exchange Limited.
Ms Chew is also Deputy Chairman of Tan Chin Tuan Foundation in Singapore, and Chairman of Tan Sri Tan Foundation in Malaysia. She is a Member of the Securities Industry Council of Singapore, and of the Board of Governors at the S. Rajaratnam School of International Studies.
Ms Chew graduated from the National University of Singapore in 1984. She was awarded the Chevalier de l'Ordre National du Mérite in 2010, the Singapore Businessman of the Year 2014 in 2015, and the Meritorious Service Medal at the National Day Awards in 2016.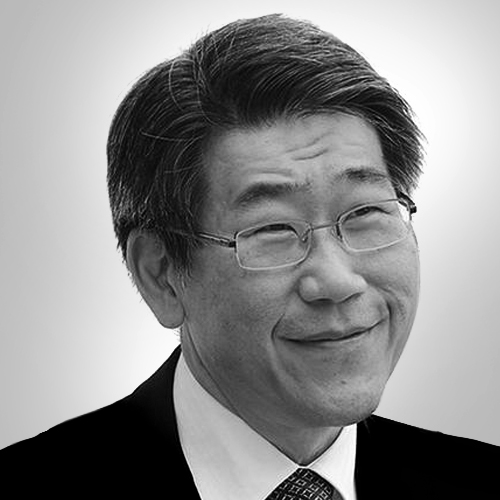 Mr Philip Ng
CEO, Far East Organization & Emeritus Chairman, Panel of Community Advisors
Mr Philip Ng is the Chief Executive Officer of Far East Organization, Singapore's largest private developer with more than 750 properties in the residential, hospitality, retail, commercial and industrial sectors. He is also a director of Hong Kong-based Sino Group, Far East Organization's sister company, engaging in real estate activities in HK and China.
He serves as the Chairman of the Singapore University of Technology and Design's Board of Trustees and is a member of the MIT Corporation (USA).
A father of six children, Mr Ng holds a Bachelor of Science in Civil Engineering with First Class Honours from King's College, London University, UK and two Master degrees from Massachusetts Institute of Technology, USA, a Master of Science in Technology & Policy, and a Master in City Planning.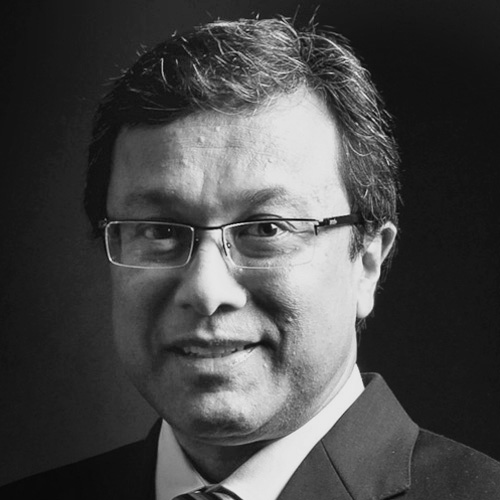 Mr Alwi Bin Abdul Hafiz
Founding Partner,
Rekanext Capital Planners
An engineer by training, Mr Alwi Hafiz has been in professional services, consulting and IT for almost 30 years. Alwi is a founding partner of Rekanext Capital Planners and co-founder of a startup focusing on data analytics and adaptive technologies applied to the education sector.
Mr Alwi was appointed as Trustee Emeritus of Nanyang Technological University in 2018 after serving as a council member and thereafter a trustee from 2001 to 2017. He is also a board member of Mendaki Social Enterprise Network (SENSE), Mercy Relief and the Malay Heritage Foundation. He previously served on the Boards of the Land Transport Authority, Yayasan Mendaki and the Association of Muslim Professionals.
Active in the industry and community, Alwi believes strongly in environmental, social and business sustainability and has a passion for tapping on innovation and technology to improve lives and livelihoods.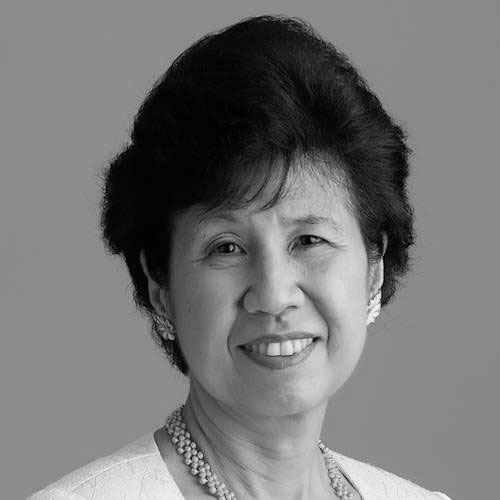 Mrs Belinda Charles
Former Academy Dean, Academy of Principals, Singapore
Mrs Belinda Charles was the former Academy Dean of the Academy of Principals, Singapore. Prior to that, she was formerly a principal within the St. Andrew's School family – 12 years at the junior college and 9 years at the secondary school. A teacher since 1971, Mrs Charles has also taught in Tanjong Katong Technical School and Nanyang Junior College, before becoming founding principal of Bukit Batok Secondary School in 1985.
In recognition of her services to education, Mrs Charles was awarded the Public Administration Medal (Silver) in 1996.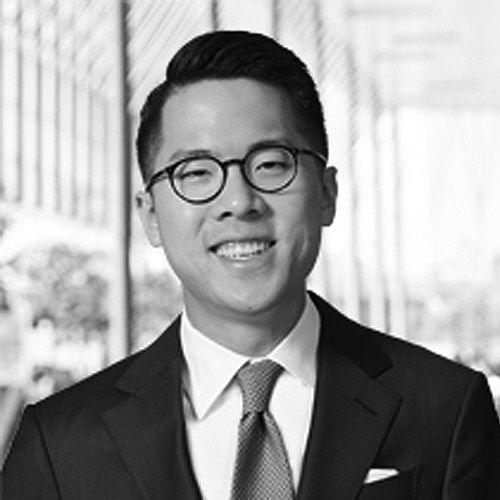 Mr Brian Riady
Deputy CEO & Executive Director, OUE Limited
Mr. Brian Riady was appointed as the Deputy Chief Executive Officer and Executive Director of OUE Limited on 1 January 2020. He assists the Executive Chairman and Group Chief Executive Officer in overseeing all business operations of the Group, setting the Group's strategic direction, and executing the Group's business strategies.
Mr. Riady is also a non-independent non-executive director of OUE Commercial REIT Management Pte. Ltd., the manager of OUE Commercial Real Estate Investment Trust.
Mr. Riady was previously the Chief Executive Officer of the Hospitality Division of OUE Limited from October 2018 to December 2019. Prior to joining the OUE Group, Mr. Riady was vice president of strategy of Lippo Group Indonesia from 2013 to 2018. During this time, Mr. Riady founded and served as Chief Executive Officer of PT Cinemaxx Global Pasifik, one of Indonesia's largest and fastest-growing cinema operators. Prior to joining Lippo Group Indonesia, Mr. Riady was an analyst at Credit Suisse's Real Estate, Gaming and Lodging investment banking group.
Mr. Riady holds a Bachelor of Science (Political Communication) and a Bachelor of Arts (Economics) from the University of Texas at Austin, and has also completed Executive Education programmes at Harvard Business School.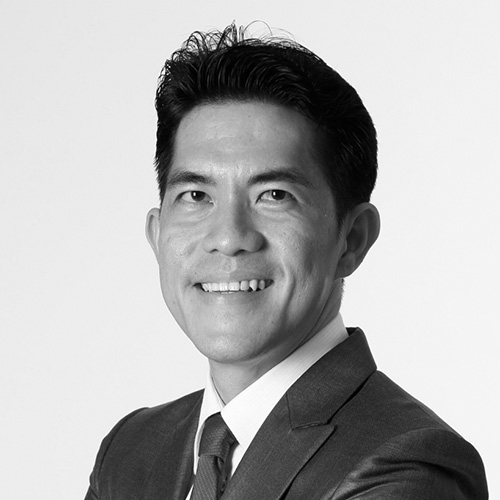 Mr Charles Lim
Managing Director & General Counsel,
GIC
Trained as a lawyer, Mr Charles Lim entered the banking industry, managing legal and compliance matters for the Asia-Pacific and South-east Asian regions. He is currently the General Counsel (Managing Director) at GIC, where he oversees the Legal and Compliance Department.
Mr Lim plays an active role in the community. As a volunteer, he was previously responsible for the recruitment and training of volunteers for Club Rainbow (a charity for terminally ill children) and the founder of an award-winning website for Red Cross Singapore. In leading Credit Suisse's corporate social responsibility and philanthropy efforts, he was awarded the CEO Leadership Award for corporate citizenship. At the Central Singapore Community Development Council, he has been serving as a District Councillor since 2008 and is now into his third term. For his contributions to the community, Mr Lim was conferred the Public Service Medal (PBM) in 2016.
Mr Lim is an advocate and solicitor of Singapore, England and Wales, and a Fellow of the Singapore Institute of Arbitrators (FSIArb). He graduated with LLB (Second Upper Honors) from the National University of Singapore, the postgraduate Bachelor of Civil Law from the University of Oxford (Worcester College), and a Graduate Certificate in International Arbitration, attaining his Chartered Arbitrator qualification in 2004. He is also a member of the Users Council National Committee of the Singapore International Arbitration Centre.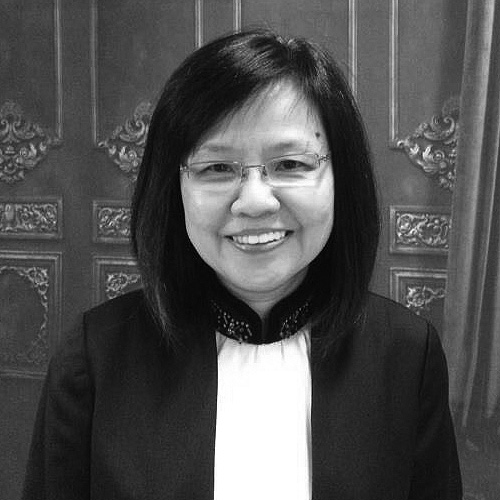 Ms Joyce Tan
Founder, DataOpsTech Consultancy
Ms Joyce Tan has served as Managing Director of GIC, Singapore's sovereign wealth fund. She has been with GIC for more than 20 years and held various roles as Director of Technology, Director of Data Management & Asset Valuations and Director of Investment Operations. As Director of Technology, she was responsible for GIC's global IT operations and support, application development and maintenance. She was responsible for charting GIC's IT-Business Solutions strategy and using IT to enhance GIC's ability to be the leading global long term investor.
As Director of Investment Operations, Ms Tan was responsible for the broad spectrum of operations such as trade processing and settlements, income entitlements, follow-up on mergers and acquisitions, market data management, asset pricing operations, asset model valuations, performance measurement, management and client reporting of all financial assets under management.
Ms Tan graduated with a Bachelor of Science from the National University of Singapore and completed The General Managers Program in Harvard Business School. She also served as a Board Advisor of CME Clearing Europe (2016-2017).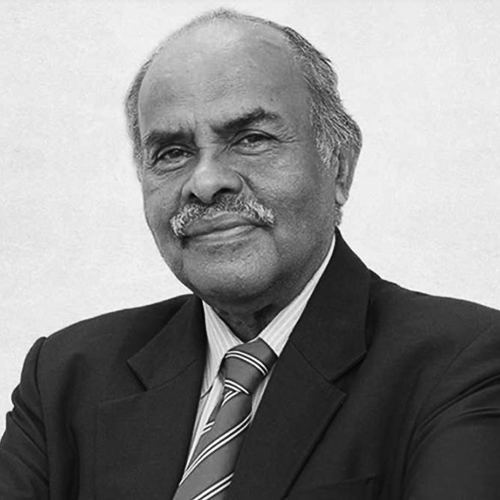 Mr K Kesavapany
Former President, Singapore Indian Association
Mr K. Kesavapany was Singapore's High Commissioner to Malaysia from 1997 to 2002. He served as Singapore's Permanent Representative to the UN in Geneva and was concurrently accredited as Ambassador to Italy (1991–1997) and Turkey. He was elected the first Chairman of the General Council of the WTO in 1995.
Mr Kesavapany was also Singapore's Non-Resident Ambassador to the Hashemite Kingdom of Jordan. From 2002 to 2012, he was the Director of the Institute of Southeast Asian Studies, NUS.
Mr Kesavapany was formerly the President of the Singapore Indian Association, and is currently an adjunct professor at the Lee Kuan Yew School of Public Policy in NUS.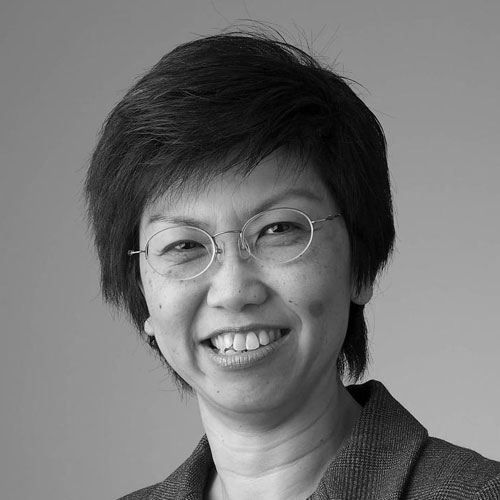 Ms Lim Soo Hoon
Chairman, Board of the Accounting and Corporate Regulatory Authority
Ms Lim Soo Hoon became the first female officer to be Permanent Secretary in the Singapore Public Service, when she was appointed Permanent Secretary, Ministry of Community Development, in 1999. In 2005, Ms Lim was appointed Permanent Secretary (Public Service Division), Prime Minister's Office.
In 2012, Ms Lim was appointed Permanent Secretary (Finance) (Performance) in the Ministry of Finance, where she oversaw the Ministry's central role in creating a high performance government through the efficient and effective use of resources and integrating key programmes, processes and systems across government agencies. She promoted more digital services, and more data sharing within the government as well as with the public.
For her significant contributions to the Public Service, Ms Lim was awarded the Public Administration Medal (Silver) in 1998, and the Public Administration Medal (Gold) in 2004.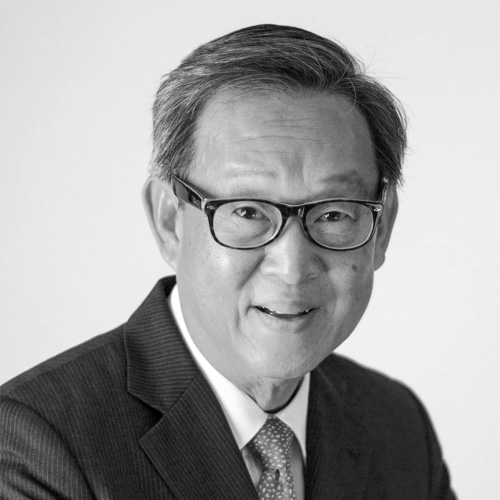 Mr Lim Soon Hock
Founder & Managing Director,
PLAN-B ICAG
Mr Lim Soon Hock has more than 30 years of experience as a board member, CEO, technopreneur and private investor, across various industries.
Mr Lim is the Founder and Managing Director of PLAN-B ICAG Pte Ltd, a boutique corporate advisory firm. Formerly the Vice-President and Managing Director of Compaq Computer Asia Pacific, he has been involved in taking companies public, in M&As and consulting for several global MNCs and promising SMEs. He continues to sit on the boards of several government agencies, public listed and private companies, as well as not-for-profit organisations.
Mr Lim spent more than 25 years in public service and community service in various appointments and chairmanships on a voluntary basis. He is a Volunteer Mediator with the State Courts, a Member on the Singapore Mediation Centre's Panel of Family Mediators and Associate Mediators Panel, and a Justice of the Peace.
Mr Lim is also the author of three books in the Vantage Views series, which is a collection of his thoughts on contemporary issues. All the proceeds from the books, amounting close to $1m, were donated to charity.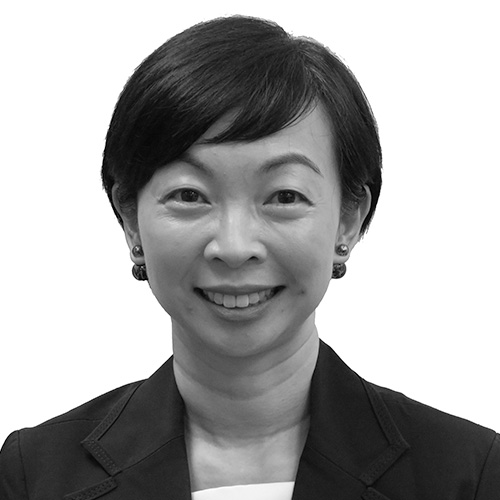 Ms May Loh
Senior Advisor, Albright Stonebridge Group
Ms May Loh focuses on providing strategic advice to decision-makers on issues of corporate governance, public policy and sustainability, enabling them to weigh the factors that make for maximum impact with lucidity.
With a vision to see capital used for purposeful and lasting social change, she serves on various boards including the Securities Investors Association and the Singapore Government's Charity Council sub-committee reviewing the Charity Transparency Framework.
An alumnus of the University of Kent and Harvard Law School, Ms Loh was with the Singapore Legal Service for two decades, starting as Justices' Law Clerk to the Chief Justice, and subsequently serving in various roles including in the Competition Commission of Singapore, the Attorney-General's Chambers and as a District Judge in the State Courts.
Ms Loh was seconded to the Singapore Administrative Service in the Ministry of Manpower, where she worked on manpower policy, labour relations (tri-partite compact) and international relations (negotiating free trade agreements). More recently, she led development work in Stewardship Asia to promote effective stewardship and governance in businesses across Asia.
An alumni advisor to the Singapore delegation of the St Gallen Symposium, Ms Loh serves on several charity boards and is vice-chair of The Helping Hand, a halfway house. She enjoys fine art and painting, exhibiting together with others in 'From Within' (November 2018); and singing with friends in a choral group. After some struggle, she has accepted that she cannot cook and is therefore deeply grateful for her supportive spouse who is also a talented chef.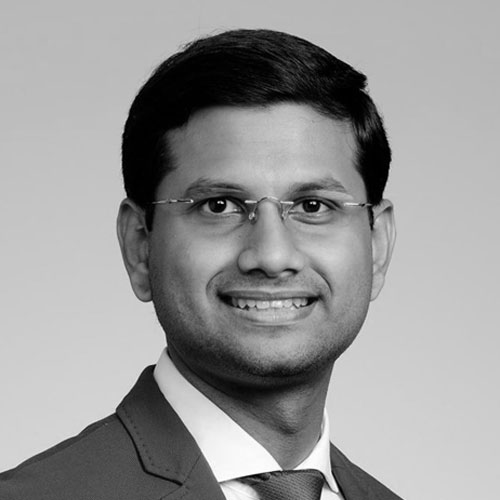 Mr Mohamed Irshad
Former Nominated Member of Parliament & Founder and President, Roses of Peace
Mohamed Irshad is the founder and president of Roses of Peace – a youth driven non-profit organisation that seeks to strengthen religious harmony in Singapore. Through its activities, Roses of Peace has effectively reached out to over 40,000 people and engaged over 2,000 youths since its inception in 2012. The unique programmes delivered by Roses of Peace – such as interfaith conferences, youth forums, Faith in Leadership Symposium and more recently, its Ambassador Programme and Connectors Programme – have united the hearts of people across faith, race and tradition by deepening understanding and strengthening trust, for a common cause of promoting peace, harmony and social cohesion.
Having been an active youth leader since his student days, Mr Irshad strongly believes that it is at the heart of showing care and compassion, that we will build lasting peace and shape a resilient community. In 2018, he was appointed as a Nominated Member of Parliament. He also serves as a member on the Facebook Community Leadership Global Advisory Board and on the Mosque Management Board of Masjid Abdul Gafoor (Singapore).
Mr Irshad also advises and serves as an ambassador for several organisations in Singapore and across the globe, including REACH Singapore, OnePeople.sg, Singapore Kindness Movement and Young Southeast Asian Leaders Initiative (YSEALI). In recognition of his exemplary contributions to the community, Mr Irshad has been awarded the President's Volunteerism & Philanthropy Award and the MUIS Youth Inspiring Award in 2018.
Mr Richard Hoon
Chairman & Chief Executive Officer, I Search Worldwide Group of Companies
Mr Richard Hoon's varied work experience has led him across a broad range of industries: Oil and gas, electronics, manufacturing, pharmaceuticals, tourism, food & beverage, hotel, aviation, financial services, insurance and healthcare services.
Today, Mr Hoon is Chairman and Chief Executive Officer of I Search Worldwide Group of Companies. He was also formerly the general manager of AEA International, the parent company of International SOS, the largest medical emergency assistance company in the world.
Married with three daughters, Mr Hoon is a fervent advocate of active fatherhood and serves as Chairman of the Centre for Fathering. Having a keen interest in art, he is also on the Board of Advisors of the Pinacotheque Singapore Art Museum, and the Board of Patrons of the Singapore Art Fair.
Mr Hoon is currently a member of the International Board of Directors of the Young President's Organization (YPO) and was the immediate past Regional Chairman of YPO in South East Asia and the former Chairman of YPO Singapore. He was also a founder and past President of the Young Entrepreneur's Organization, Singapore.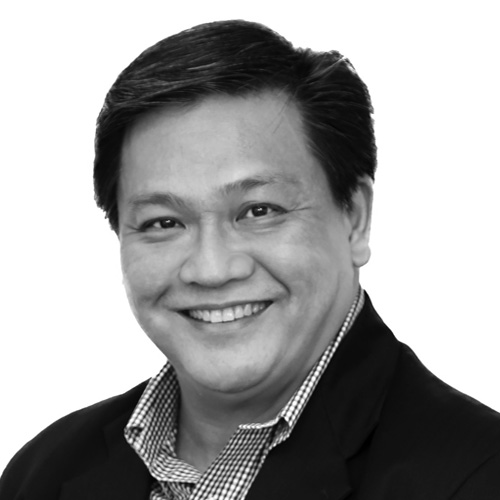 Mr Vincent Ang
Co-Founder & Operations Director, Solomon's Guild
Mr Vincent Ang is the Co-Founder and Executive Director of Solomon's Guild. Mr Ang is a seasoned technologist, consultant and business leader with over 20 years of corporate management experience, working with SMEs, MNCs and Fortune 500 companies in diverse industries such as professional services, technology, mining and hospitality.
Mr Ang has co-founded, developed and operated several businesses in Australia, Hong Kong and Singapore. He is actively involved with the business and local community in Singapore and an honorary lifetime member of The Entrepreneurs' Network. His passion is to help people discover their life purpose and to equip others to live meaningful and significant lives.
Mr Ang serves as the Chairman of the first chapter of the Honour Champions Community.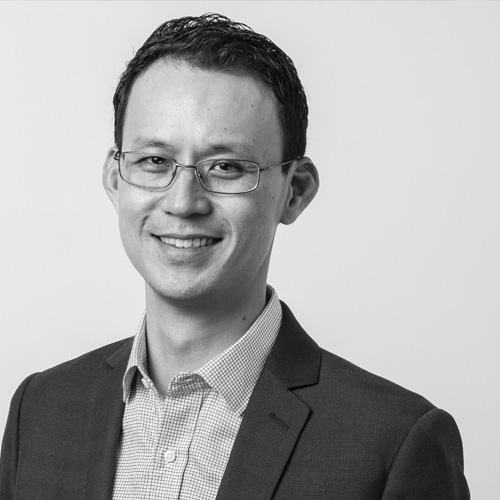 Mr Kingsley Loh
General Manager
Kingsley graduated with a Bachelor of Business Administration in 1999 and has worked in various sectors including education, healthcare, and fast-moving consumer goods.
His most recent endeavour was in the area of music education. As the co-founder of a classical piano school for primary school students, he spearheaded strategic planning, program development and overall management.
Prior to that, he was with Parkway Cancer Centre where he oversaw representative offices and marketing programmes in nine cities across five countries.
In the realm of social causes, Kingsley has worked with residents at a halfway house as a volunteer music coach, and also in humanitarian work in the aftermath of Typhoon Haiyan.
He loves sport fishing and is a cat lover (need we say more?) He is married and is the proud father of a young daughter. He believes a culture of honour and honouring is the best gift he can give to her and her generation.