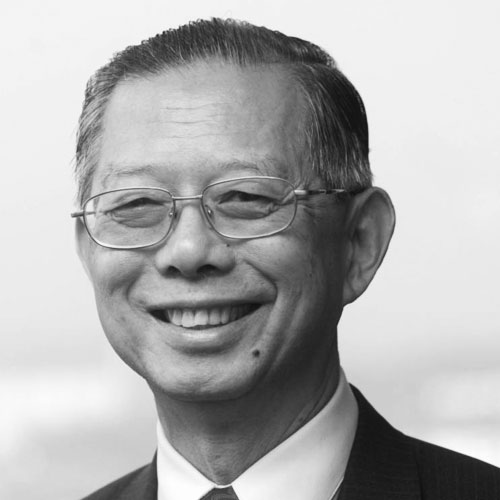 Lim Siong Guan
Founding Chairman
Mr Lim Siong Guan is a professor at the Lee Kuan Yew School of Public Policy at the National University of Singapore, and a Senior Fellow of the Singapore Civil Service College.
Having joined the civil service in 1969 as an engineer, he served two Old Guard Ministers – former Prime Minister Lee Kuan Yew and former Deputy Prime Minister Goh Keng Swee – during his 37-year career with the civil service. He has described both leaders as his master teachers.
Citing Dr Goh Keng Swee in particular as his role model for leadership, Mr Lim is a great believer in the need for critical thinking, imagination and courage, as well as the urgency of being in time for the future. Because leadership is about "making good things happen", he believes that, by definition, leadership must recognise values and principles, and that values form the compass for organisations entering into unknown territory.
Mr Lim has served as Group President of GIC, Singapore's sovereign wealth fund, Advisor to the GIC Group Executive Committee, Head of the Singapore Civil Service, Permanent Secretary in the ministries of Defence, Education and Finance and in the Prime Minister's Office, and as Chairman of the Economic Development Board and various other government agencies.
Prior to his retirement from the civil service in 2006, he was recognised for his ability to draw out talent and for inspiring younger officers to innovate and excel. Mr Lim has compiled key lessons from his life experiences and his leadership insights into a book he co-authored, "The Leader, The Teacher And You: Leadership Through A Third Generation", which co-won the Singapore Literature Prize for English Non-fiction in 2014. He is also co-author of the book "Winning with Honour: In Relationships, Family, Organisations, Leadership, and Life". He has written a third book, "Can Singapore Fall?", based on his lectures as the fourth S R Nathan Fellow for the Study of Singapore, delivered at the Institute of Public Policy.
A frequent speaker on the topic of leadership and change management, Mr Lim is a member of the International Board of the stars Foundation in Switzerland, a not-for-profit organisation that promotes development of next generation leaders. He chairs the Board of Directors of SwissRe Asia Pte. Ltd., the Asian subsidiary of Swiss Reinsurance headquartered in Zurich, and is also Lead Independent Director of Wilmar International Ltd.
He is an alumnus of the University of Adelaide, Australia, which he attended on a President's Scholarship and graduated with First Class Honours in Mechanical Engineering in 1969. He attained a Postgraduate Diploma in Business Administration from the National University of Singapore in 1975. Mr Lim was awarded the Order of Nila Utama (First Class) in 2006.
Our Panel of Community Advisors are men and women of stature whose understanding and commitment to Singapore are unquestioned, and whose advice and wisdom are earnestly sought. The panel is chaired by Ms Chew Gek Khim, Executive Chairman of The Straits Trading Company Limited.
Richard Hoon
Chairman & Chief Executive Officer, I Search Worldwide Group of Companies
Mr Richard Hoon's varied work experience has led him across a broad range of industries: Oil and gas, electronics, manufacturing, pharmaceuticals, tourism, food & beverage, hotel, aviation, financial services, insurance and healthcare services.
Today, Mr Hoon is Chairman and Chief Executive Officer of I Search Worldwide Group of Companies. He was also formerly the general manager of AEA International, the parent company of International SOS, the largest medical emergency assistance company in the world.
Married with three daughters, Mr Hoon is a fervent advocate of active fatherhood and serves as Chairman of the Centre for Fathering. Having a keen interest in art, he is also on the Board of Advisors of the Pinacotheque Singapore Art Museum, and the Board of Patrons of the Singapore Art Fair.
Mr Hoon is currently a member of the International Board of Directors of the Young President's Organization (YPO) and was the immediate past Regional Chairman of YPO in South East Asia and the former Chairman of YPO Singapore. He was also a founder and past President of the Young Entrepreneur's Organization, Singapore.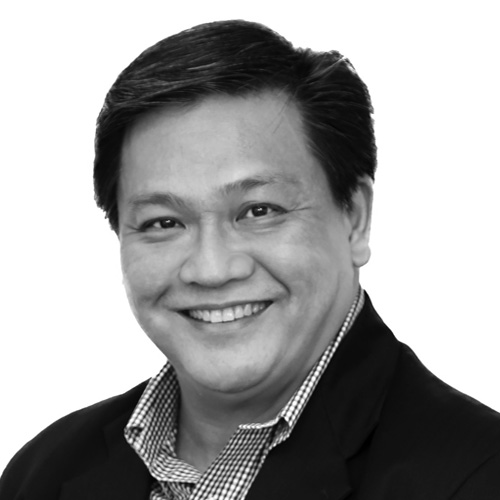 Mr Vincent Ang
Co-Founder & Operations Director, Solomon's Guild
Mr Vincent Ang is the Co-Founder and Executive Director of Solomon's Guild. Mr Ang is a seasoned technologist, consultant and business leader with over 20 years of corporate management experience, working with SMEs, MNCs and Fortune 500 companies in diverse industries such as professional services, technology, mining and hospitality.
Mr Ang has co-founded, developed and operated several businesses in Australia, Hong Kong and Singapore. He is actively involved with the business and local community in Singapore and an honorary lifetime member of The Entrepreneurs' Network. His passion is to help people discover their life purpose and to equip others to live meaningful and significant lives.
Mr Ang serves as the Chairman of the first chapter of the Honour Champions Community.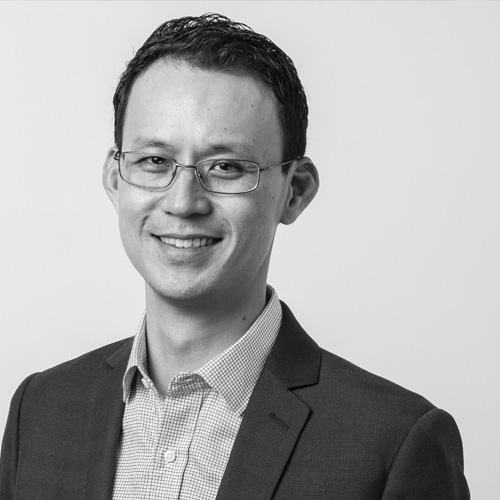 Mr Kingsley Loh
General Manager
Kingsley graduated with a Bachelor of Business Administration in 1999 and has worked in various sectors including education, healthcare, and fast-moving consumer goods.
His most recent endeavour was in the area of music education. As the co-founder of a classical piano school for primary school students, he spearheaded strategic planning, program development and overall management.
Prior to that, he was with Parkway Cancer Centre where he oversaw representative offices and marketing programmes in nine cities across five countries.
In the realm of social causes, Kingsley has worked with residents at a halfway house as a volunteer music coach, and also in humanitarian work in the aftermath of Typhoon Haiyan.
He loves sport fishing and is a cat lover (need we say more?) He is married and is the proud father of a young daughter. He believes a culture of honour and honouring is the best gift he can give to her and her generation.